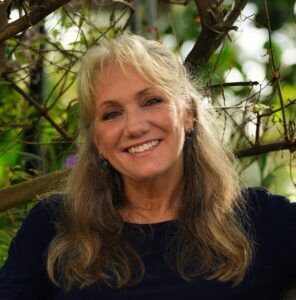 Laurie Heusinger NTS
Laurie is a Natural Therapeutic Specialist and author of "The Toggle Effect, A Guide to Emotional Evolution" and "Toggle It, A Guide to Reboot Your Emotions".
As graduate from the New Mexico School of Natural Therapeutics, she founded, owned and operated  Alpha Omega Therapeutics in Albuquerque New Mexico for 18 years.  Her many years of experience in the alternative health field led to her to the discovery and development of Cognitive Polar Transformation (CPT). Professionally she has worked with Counselors, Doctors, Police, Firefighters and Veterans.
CPT has been approved for Continuing Education Units (CEU's) for the National Acupuncture Association and the NM EMT Association. Presently, she conducts a private practice in Key West Florida, teaches online courses and continues on-going research into the many benefits that result from CPT.
She has been a guest speaker on KOAT TV, the nationally syndicated Dresser in the Dark, the
Danielle Lin Show
and recently on the podcast
Evolution Through Ascension.
Start living your life to its fullest potential. Take back control, start fresh, set realistic goals and live life with purpose.

Frequently Asked Questions
Q: How will I know if you're the right therapist for me?
The only way to really know if we're a good fit is if you come in and have a session or two with me. From there you can decide if you want to continue.

Q: What can I expect from each session?
We will go on a wonderful journey together in which I will ask you many thought-provoking questions. Your answers will often dictate the direction of our work together.

Q: How long are the appointments?
My appointments last from 45 - 50 minutes which is standard practice for a typical therapy session. I do offer longer sessions upon request.

Q: How often will we meet?
It really depends on your needs, but I typically recommend once a week.

Q: Do you accept insurance?
No I do not accept insurance. Payments can be made at each appointment via PayPal or check.

Q: Can I cancel one of our sessions?
Yes, of course, but I ask for 24 hours notice.

Q: Do you prescribe medication?
No, I cannot prescribe medicine.